There is another Old Firm divide, this time over technology, as the SPFL seeks to avoid a system with significant financial implications for smaller clubs – and which Celtic oppose
The Scottish football League does a powerful job in creating a perception of wanting discussion over VAR to disappear. Speaking in September 2018, its chief executive, Neil Doncaster, essentially spelled out every reason why this use of technology might not be valid in Scotland. When approached regarding an update in the week , the league issued a similarly icy reply.
"Any discussion round the potential introduction of VAR technology in Scotland is at an embryonic stage," a spokesman said. "There are going to be continued dialogue with the Scottish FA on the subject as both organisations monitor how VAR is implemented in various countries across Europe." The implication isn't difficult to read: that SPFL administrators punch the air with each passing VAR controversy on Match of the Day.
That Doncaster was addressing the subject publicly 16 months ago raises questions on the league's definition of "embryonic". Last January, following a gathering between under-pressure match officials and top-flight managers, the Scottish FA's chief executive, Ian Maxwell, admitted: "There may be a real appetite to completely investigate VAR; the managers see the advantages of it. this is often something that between ourselves and therefore the SPFL we'll investigate further. i feel Scottish football can afford it and ultimately it'll come right down to a club decision. daftar agen judi https://www.judibolaterbaik.co
Twelve months on, matters remain "embryonic". The league won't even confirm which of its 42 member clubs would vote for implementation, or what percentage of them must agree. it might seem farcical, after all, should Elgin City and Albion Rovers have a say in – or financial contribution towards – what would be only top-flight implementation.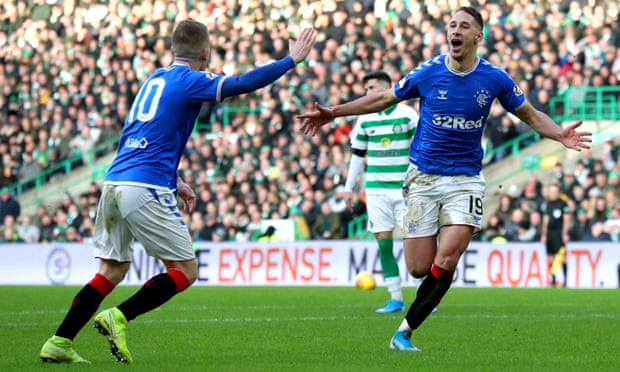 Rightly or wrongly, this subject flew back to Scottish football's vernacular after various controversies during Rangers' success in 29 December's Old Firm fixture. The Ibrox club issued a plea. "Scottish referees need additional help if match officials are to urge more of the large decisions correct and therefore the club is convinced VAR would offer that extra assistance," said a Rangers statement. Hearts and Aberdeen launched a joint involve VAR in December 2018; whereas Rangers were silent then, intriguingly, we are now during a position where three of Scotland's biggest clubs support its roll-out. And still, the league is curiously intransigent.
The elephant during this room relates to Celtic, whose refusal to provide a proper position on VAR endorses the suspicion they're against it. Comments in the week by Scott Brown, the Celtic captain, did an equivalent . "It's killing the sport ," the midfielder said. In their post-Old Firm missive, Celtic involved a "fair, consistent and fit-for-purpose" disciplinary system. Wouldn't it's incongruous to simultaneously battle against VAR, which by very definition raises standards of fairness and consistency?